Prairie Grove Dumpster Rental
Renting a dumpster in Prairie Grove is one certain way to effectively get trash or junk out of your house or businesses location fast and conveniently. A dumpster not only allows you to dispose of everything you have to throw it out at once, it is fast and often very economical especially if you rent your bin from a local Prairie Grove dumpster rental company. Ozark Dumpster Service is reputed as a reliable dumpster rental service in Prairie Grove, AR. Give us a call at (479) 409-2074 to rent a dumpster in Prairie Grove today.
We Take Just About Everything
Some examples of the junk we haul away include
Refrigerator Disposal

Garbage Removal

Mattress Disposal

Foreclosure Clean Outs
Construction Waste Removal

Yard Waste Removal

Trash Removal

Appliance Removal
Television Disposal & Recycling

Furniture Removal

E-Waste Disposal

Hot Tub Disposal
Rent a Roll-off Dumpster in Prairie Grove
Quite a number of people still imagine dumpsters to be these huge containers that only large companies can afford to rent. However, many different size dumpsters specifically designed for the waste disposal needs of the regular renter with smaller scale waste removal needs are now available. In fact, you could rent a roll-off dumpster in Prairie Grove today through a quick phone call and have it at your doorstep before the sun sets. Ozark Dumpster Service provides critical dumpster rental services to regular people and businesses as well as large construction companies in Prairie Grove and the surrounding areas.

Residential Dumpster Rentals - A residential roll-off dumpster can either be a small container that is designed to haul less than a ton of waste or even a large roll-off container that is designed to haul off a large quantity of waste or cumbersome items. You can rent a roll-off dumpster for any kind of home improvement project that will necessitate disposal of more waste than you can put in your regular trash bin. Our smallest roll-off is a handy and compact 5-yard dumpster.

Ozark Dumpster Service offers you five different roll off dumpster sizes to select from depending on what you want to dispose of and how much of it you want to throw out. From small 5-yard dumpsters that are great for small DIY projects, we also have 10-yard dumpsters and 15-yard dumpsters that while still compact enough to fit in tight areas, are bigger and handy for small to medium projects. We also provide large 20-yard dumpsters and even larger 30-yard containers that are ideal for disposal of large junk items or a large quantity of construction, residential or commercial waste.

Commercial & Construction Dumpster Rentals - Are you looking for a large dumpster in Prairie Grove that can fit tons of commercial or construction waste? We are the 'go-to' dumpster service for both affordable commercial and construction dumpster rentals in the city and we guarantee that we have the rental dumpster size that is ideal for your project. We provide both small and large dumpsters for roofing jobs, drywall installation, commercial cleanouts, construction site cleanup and other such projects.

Prairie Grove Dumpster Rental Sizes
There is no specific way to correctly choose the right size waste dumpster. If you are renting a dumpster in Prairie Grove for the first time, you may need to find someone who better understands Prairie Grove dumpster rental sizes and has experience renting out dumpsters for different kinds of projects. Our representatives are very knowledgeable, experienced and friendly professionals who will go out of their way to ensure that you find the ideal dumpster for your project.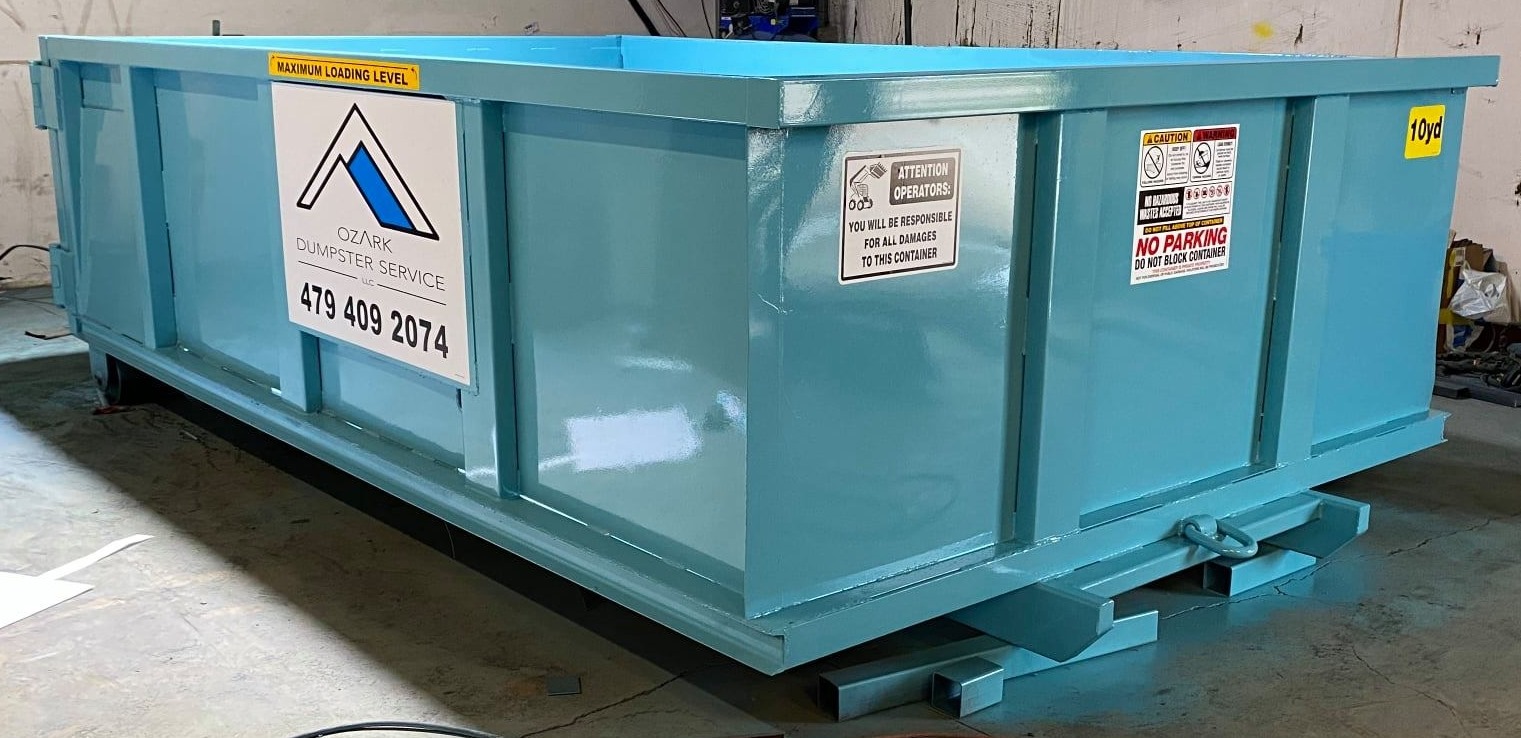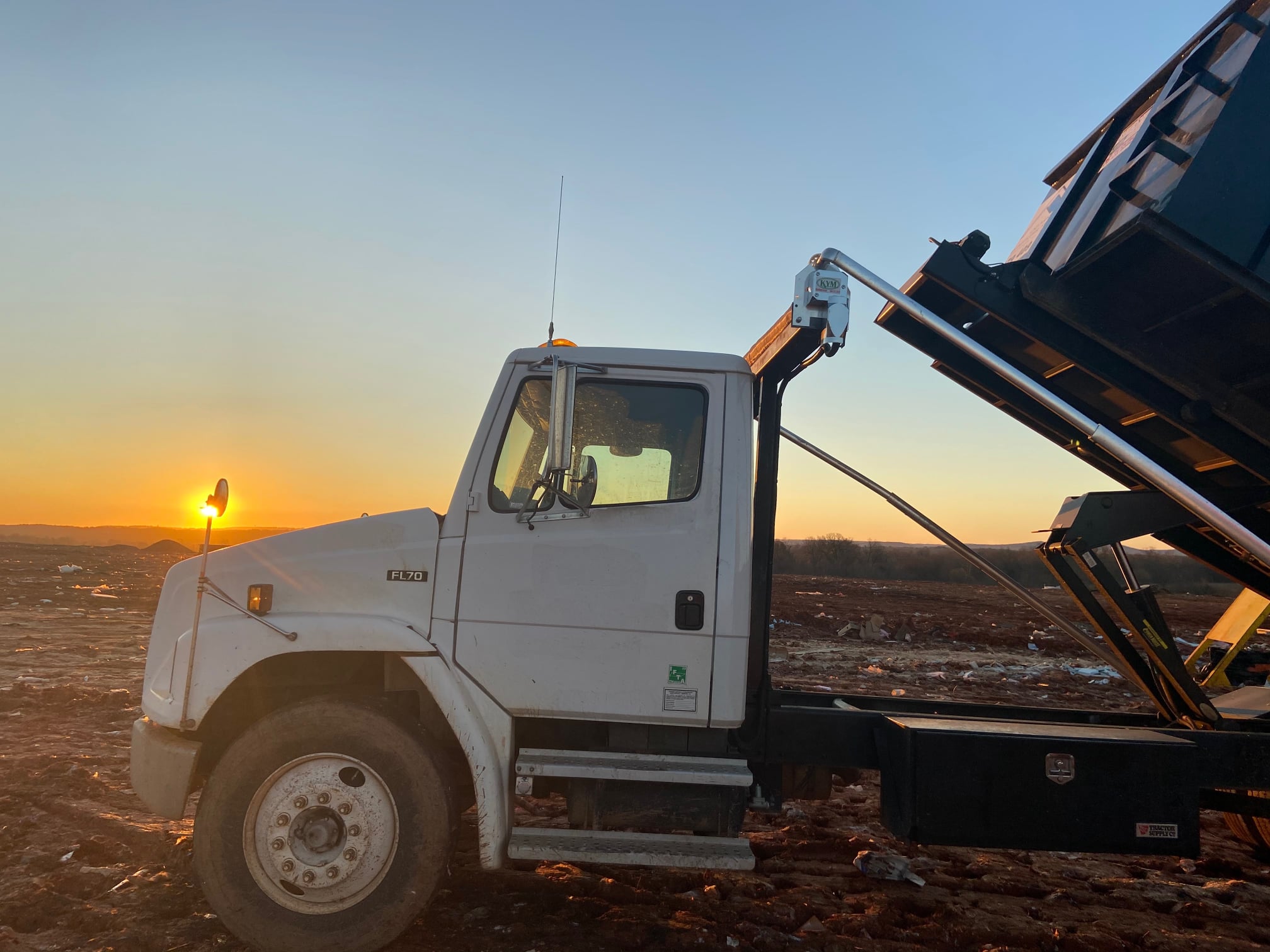 How To Rent A Dumpster in Prairie Grove?
When you need to rent a dumpster in Prairie Grove for any project, give Ozark Dumpster Service a call at (479) 409-2074 to order the container you need. You can also order your container through our online ordering option if you prefer booking your dumpster online. Check the dumpster options we offer and select a rental dumpster in any size depending on your needs, pay for it, book a delivery date and you're done. Don't hesitate to contact our representatives if you need any kind of assistance.

Based on where you intend to park your container, Prairie Grove city regulations may require a dumpster permit before allowing you to rent a dumpster. People and businesses with private placement areas usually don't require dumpster permits, but a renter who may depend on a 'public-right-of-way' area as a placement space is required to first apply for a dumpster permit.

Ozark Dumpster Service delivers always on-time dumpsters in Prairie Grove!

The Prairie Grove Dumpster Rental Company You Can Rely On
Ozark Dumpster Service offers dependable roll-off rentals, all size dumpster options and the best dumpster rental pricing. This is why we are the Prairie Grove dumpster rental company you can rely on. Whether you need commercial, construction or residential waste dumpsters, we deliver it on-time and at the best dumpster rental terms. We have your back! We also have dumpster rentals in Bella Vista, AR.