Choose the Best Dumpster Rental Rogers AR Has to Offer
For the best dumpster rental Rogers AR residents and businesses can rely on for their waste management needs, get in touch with Ozark Dumpster Service. Our debris disposal services are a great option for a variety of residential or commercial projects, including repairs, remodels, roofing jobs, new construction, demolition, and general cleanouts. We can assist you whether you're managing a large-scale commercial development or just organizing the garage.

When you're searching for the #1 dumpster rental Rogers AR has to offer, you're in the right spot. We take great pride in the service we give to our valued customers as a small, family-run business. Our team offers all of our customers both specialized service and industry knowledge. We're quick to respond to any questions you may have by phone, text, or through our online messaging system, allowing you to maintain your desired schedule and the progress of your project.

To support their various short or long-term waste management needs, we are pleased to work with business owners, contractors, and homeowners alike. We are proud to do our part in maintaining the beauty of Rogers, Arkansas, as well as the surrounding areas, and assist local businesses and households with safely and effectively collecting and disposing of their waste. When you need a dependable dumpster rental Rogers AR can count on, we'll be there. Use our online booking system to schedule a roll-off bin anytime, day or night. Call us at (479) 409-2074 to speak with a member of our team directly if you prefer. We'll be happy to answer any questions you may have and schedule your roll-off container today.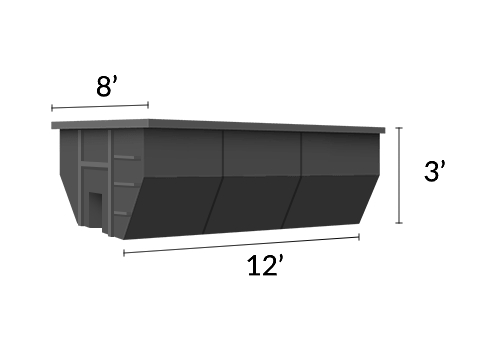 8 Yards
Our 8-yard dumpster rentals is a great small dumpster rental for your residential projects like a cleanout, bathroom renovation, landscaping project, and more. This bin can hold up to one ton of waste at once.
---
Book Online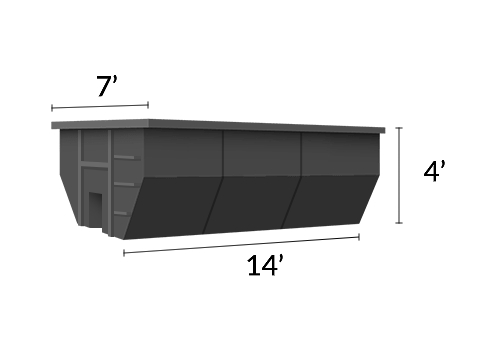 15 Yards
Grab a 15-yard dumpster rental for your mid-sized projects like a garage or attic cleanout, kitchen renovation, fencing project, etc. This bin is able to hold two tons of material easily.
---
Book Online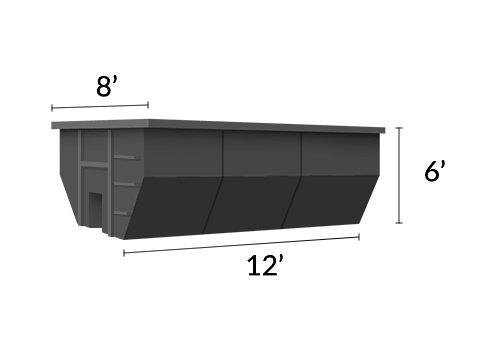 20 Yards
Our 20-yard dumpster rental is the one you will want to choose for your largest projects. From estate sales to multi-room renovations and roofing jobs, this large container has room for up to four tons of junk.

---
Book Online
Many Convenient Uses for a Residential or Construction Dumpster Rental Rogers AR Can Trust
Get in touch with our reputable local team for reliable residential or construction dumpster rental Rogers AR contractors, businesses, and residents depend on to complete a range of waste removal projects. Plan your job or project with confidence knowing that we've got you covered for your debris and junk containment needs, whether it's a cleanout from inside your home or garage, a remodel of an apartment building, or debris from a construction site. Our team of professionals will deliver a high-quality container to your desired location that can handle the debris and keep it contained until we safely transport it for disposal.

Homeowners use our easy-to-load containers for indoor and outdoor projects all year long. Any landscaping project, garden shed cleanout, disposal of outdoor furniture, as well as decluttering inside the household, carpet and furniture removal, and remodels are all made possible with the help of our durable construction dumpster rental Rogers AR can count on. Our heavy-duty well maintained containers are trusted tools for construction, roofing, repair, cleanout, and remodeling jobs. We provide reliable, ongoing trash dumpster service to businesses, care facilities, and apartment complexes. Whatever the source of the waste, it is disposed of properly according to city, county, and state regulations in partnership with the City of Rogers Landfill. Schedule a delivery using our convenient online booking system today!

Use the Residential Dumpster Rental Rogers AR Homeowners Rely On
Choose the residential dumpster rental Rogers AR homeowners rely on to contain and dispose of debris, junk, clutter, and trash from inside and outside their homes. Tackle an exciting home improvement project, clean out for an estate sale or downsize for a move, remodel your bathroom, and upgrade your flooring or furniture easily with our home dumpster rentals Rogers AR residents can trust. We regularly work with homeowners seeking trash containment for garage, attic, or basement cleanouts, roofing repairs, shed or sidewalk demolitions, single-room renovations, furniture or flooring removal, landscaping, and other endeavors.

For easy loading of all of your debris and roll off dumpster rental prices Rogers AR residents appreciate, you can't beat our locally owned and operated company. Call or go online to book yours today.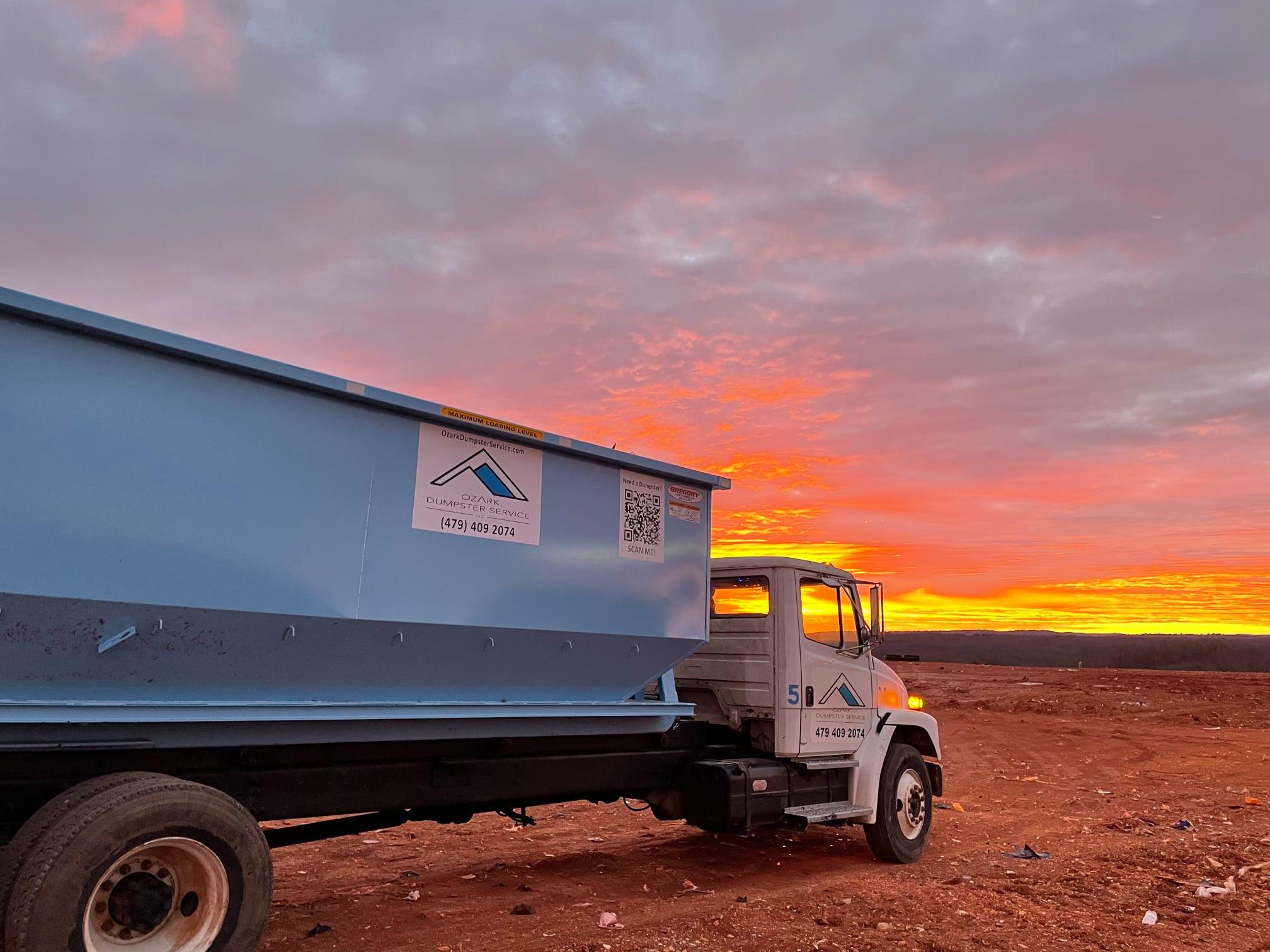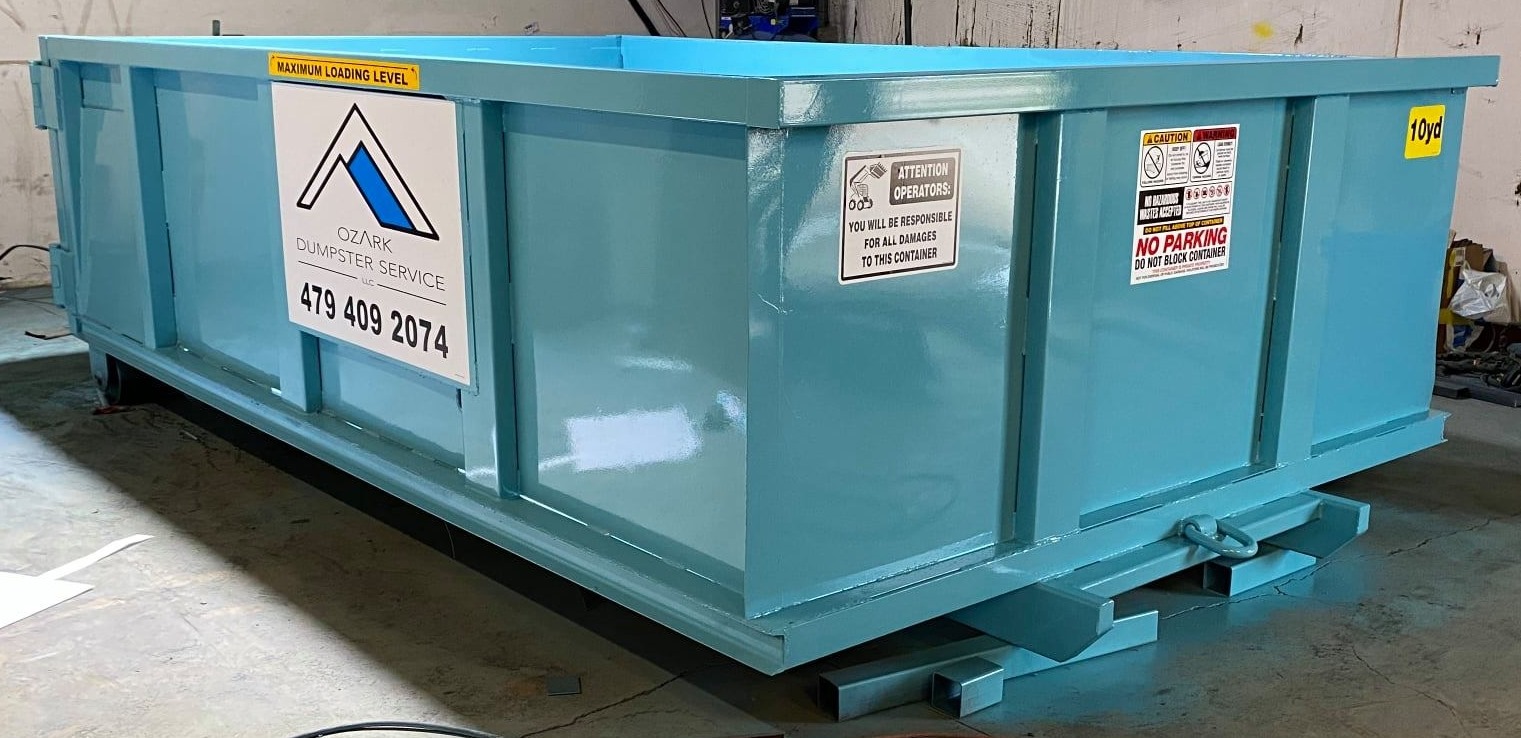 Reliable Driveway Dumpster Rentals Rogers AR Residents Use for Yard Waste
Our driveway dumpster rentals Rogers AR homeowners prefer are perfect for tackling landscaping projects, garden clean-ups, shrub and tree trimming, deck replacements, and storm damage debris cleanup. Our easy-to-load bins safely contain the debris, allowing you to proceed with finishing the job. Increase your curb appeal and clear away any unwanted outdoor waste with the help of one of our driveway-friendly containers.

To achieve your goal of yard clean-up, choose a roll off dumpster rental Rogers AR residents depend on from our extensive selection and get started today.
Contractors Choose Our Rogers AR Construction Dumpster Rentals
Contractors need dependable Rogers AR construction dumpster rentals for a safe and functional work site. Debris created on a construction site can be bulky and hazardous unless properly contained by reliable dumpster bin rentals Rogers AR project managers depend on. Our team of professionals is trusted for on-time drop off and pick up, keeping your project on schedule and moving forward.

Our heavy-duty bins are built to hold and transport lumber, shingles, tile, plastic, piping, and other materials. Streamline your projects' debris containment and disposal with our waste dumpster rentals Rogers AR contractors count on. Call our team today or simply click the blue "Book Now" button to schedule online.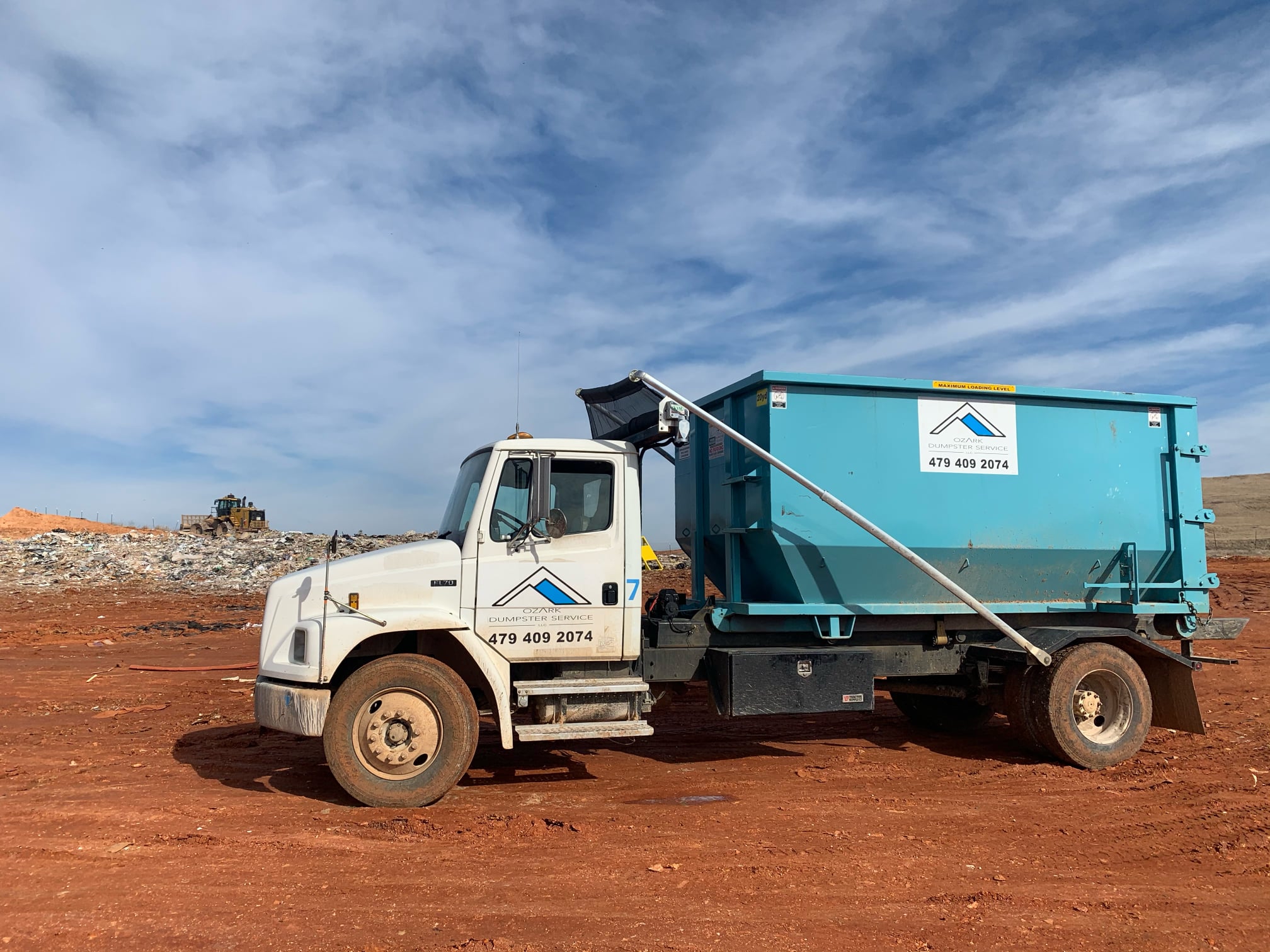 Large Dumpster Rental Rogers AR Roofers Depend On
Ozark Dumpster Service has the large dumpster rental Rogers AR roofers want on their job sites for dependable containment of debris and bulky materials. For roofing takeoffs like shingles, metal, and wood, our 30-yard option is ideal, keeping waste safely contained and out of harm's way. Our budget dumpster rentals Rogers AR trusts will help your project stay on schedule and within your allocated budget. For on-time delivery of durable heavy-duty containers at affordable roll off dumpster rental prices Rogers AR roofers appreciate, contact our team today.

Dumpster Rental Rogers AR Business Owners Use Year-Round (H3)
Rely on the garbage dumpster rental Rogers AR area business owners use to keep their trash contained and disposed of properly. We partner with local hotels, businesses, care facilities, apartment complexes, factories, warehouses, and municipalities for their ongoing or temporary waste management needs. Our responsive customer support along with our cost-effective price of dumpster rentals Rogers AR appreciates is relied upon for the proper containment of garbage year-round. Reach out by phone or online today to rent a dumpster in Rogers AR for your trash service.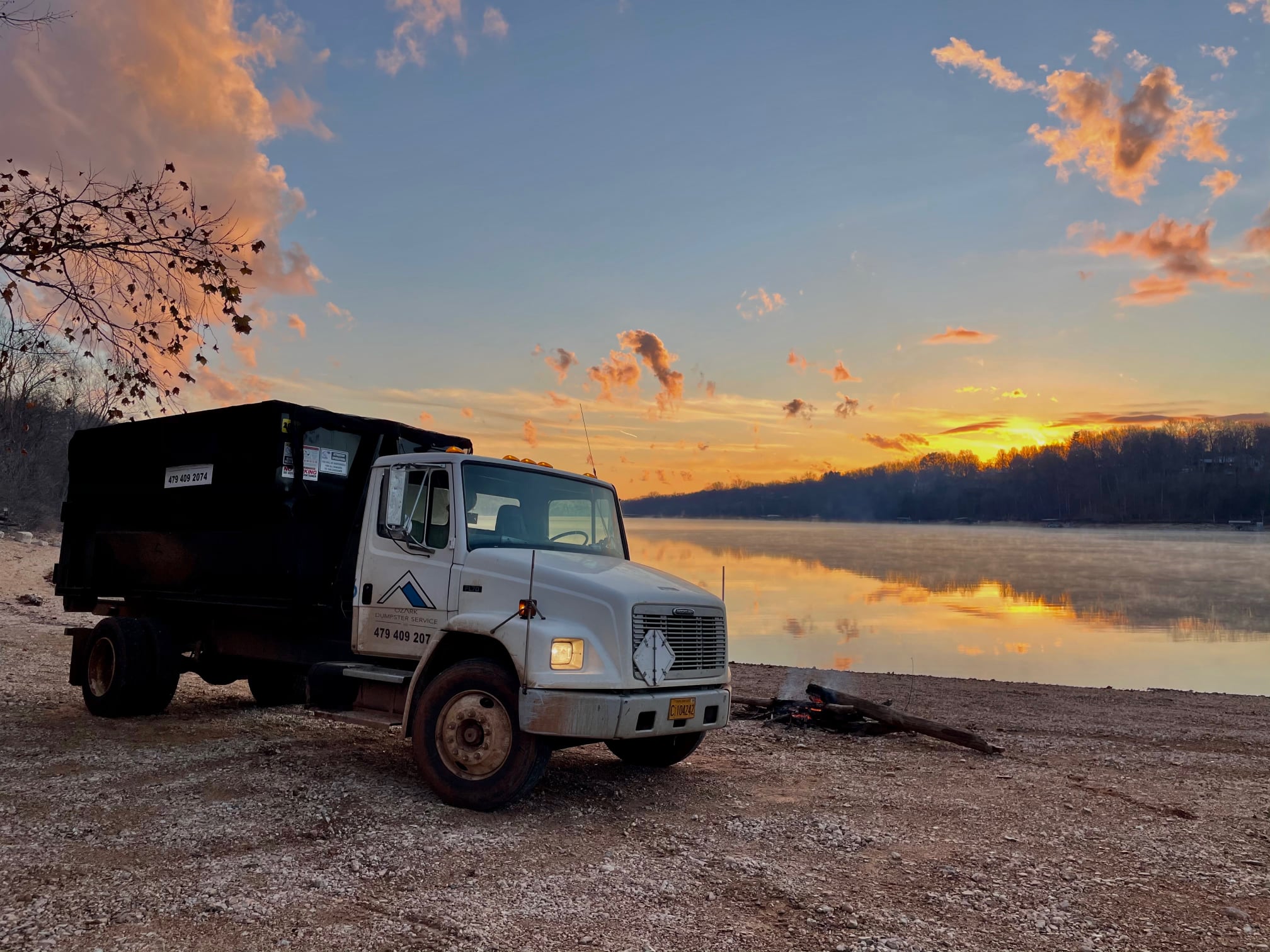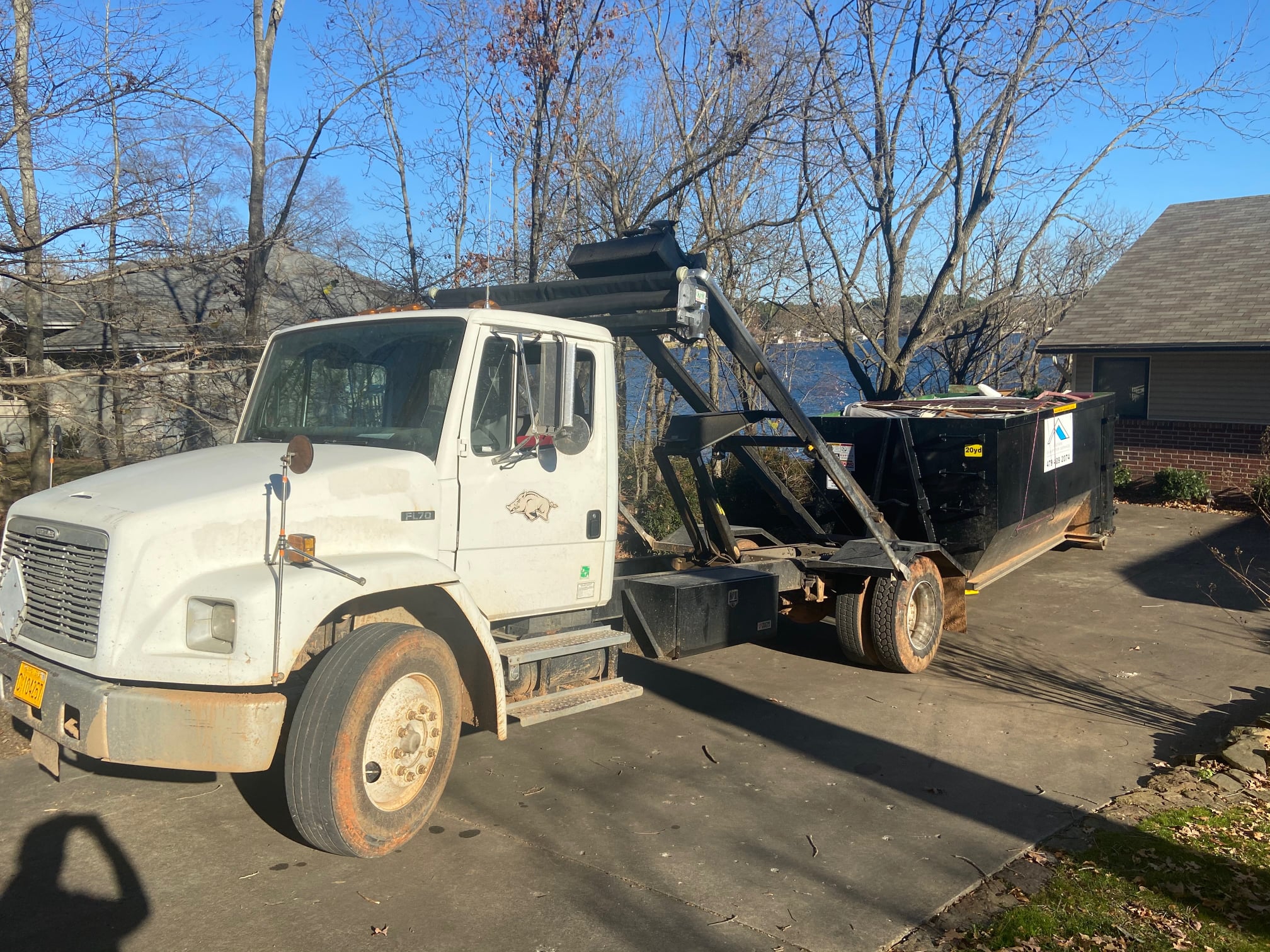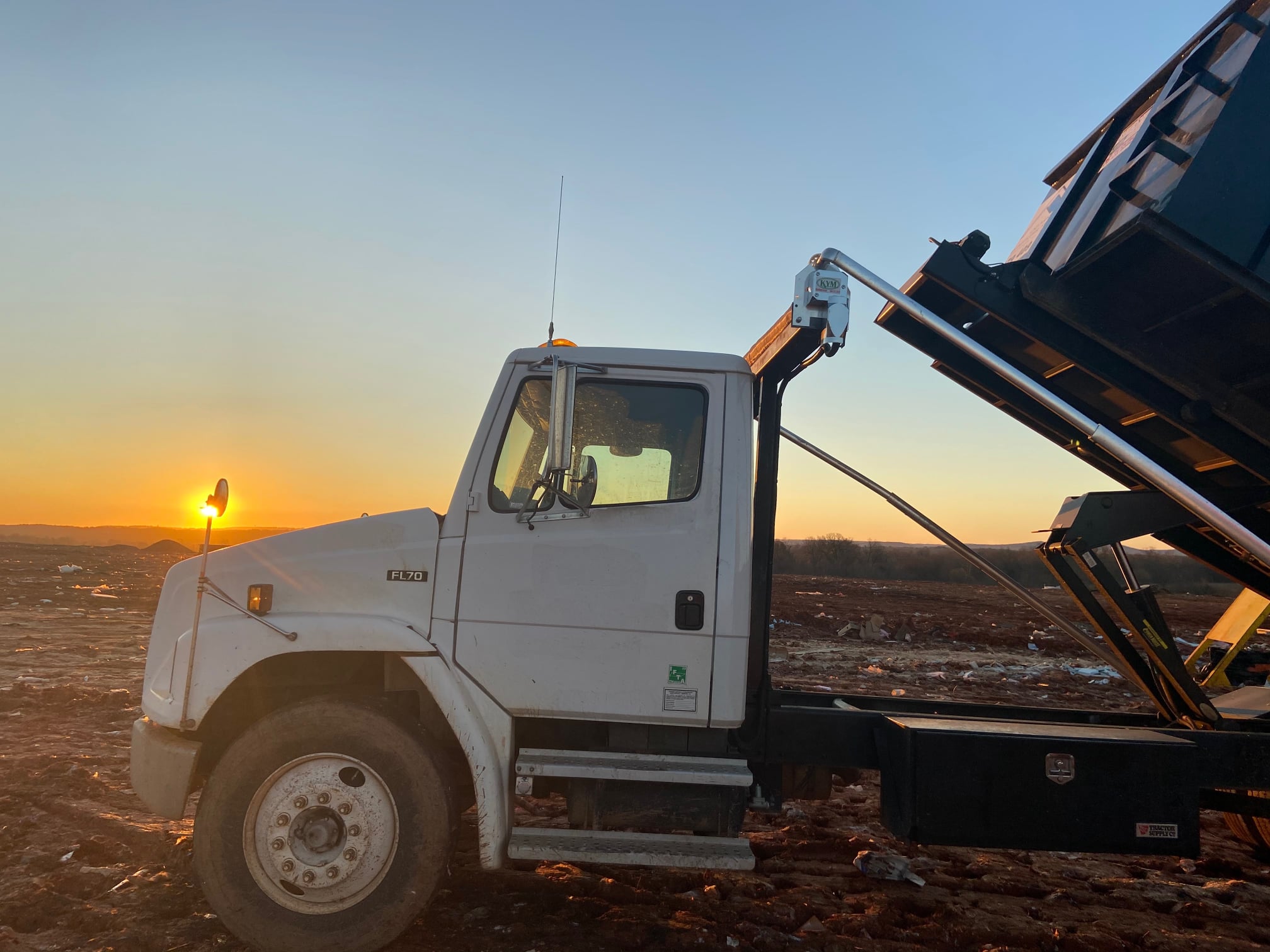 How to Book a Rogers AR Roll Off Dumpster Rental Online
It couldn't be easier to book a Rogers AR roll off dumpster rental than on our secure website, which is available to you anytime, day or night. From any device, you can easily access our online scheduling tool to reserve a container for your home, business, construction site, or other projects.

With a few clicks, you're on your way to reserving a Rogers AR roll off dumpster rental that can manage your debris and waste from a variety of sources. Click on the blue "Book Now" button to begin scheduling a dumpster rental in Rogers AR with ease.

1) Choose from our size options and you'll see valuable information on weight allowance, dimensions of the bin, the price for an up to seven-day rental, and charges for additional days and tonnage.
2) Choose your size and click "Add to Cart."
3) Choose your rental date.
4) Review the dumpster rental details, fill out the contact and billing information, then click "Continue."
5) Enter your details including contact information, dumpster placement details, and brief descriptions of items to be disposed of.
6) Enter your payment using any major credit card.

You'll receive a confirmation email with a digital copy of your receipt and one of our team members will be in touch to confirm a drop-off window that best suits your schedule. It's that simple to secure your reservation for roll off dumpster rentals near me Rogers AR can count on for your waste management needs.

Delivering a Cost-Effective Rogers AR Dumpster Rental to Your Neighborhood
Ozark Dumpster Service professionally delivers Rogers AR dumpster rental options to a broad area of Benton County, including the 72712, 72718, 72745, 72756, and 72758 zip codes. Our service area covers Rogers, Bentonville, Bella Vista, Centerton, Lowell, Pea Ridge, Springdale, Farmington, Fayetteville, and Prairie Grove. If you don't see your city or zip code listed, get in touch with our staff to see if delivery arrangements can be made in your area.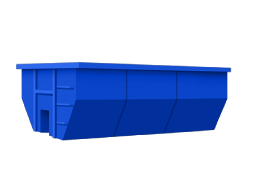 Partner with a local, family-owned company that caters to our residential and commercial customers' individualized needs with a Rogers AR dumpster rental they can count on. We are proud of the part that we play in keeping our community clean and debris-free. We work directly with small businesses, property managers, and even the Rogers School District to provide cost-effective and convenient waste removal solutions. There is no need to search around for local dumpster rentals Rogers AR can trust that are affordable, reliable, and well-maintained; we have got you covered. Just give us a call or text at (479) 409-2074, or click on "Contact US" on the menu bar to get started!
Service Area
FAQs About a Dumpster Rental Near Rogers AR
When it's time to schedule a dumpster rental near Rogers AR, we want you to be fully informed. For every project, our team of experts goes above and beyond to guarantee that our customers receive the appropriate-sized container for their project at affordable dumpster rental Rogers AR prices. Take a look at our frequently asked questions below and schedule a delivery today.

How much does it cost to rent a dumpster? Our prices vary based on the size of the container, the rental period, the tonnage being hauled, and the delivery area. Our 8-yard begins at $295 plus tax for up to seven days, and we offer bin sizes up to a 30-yard. We understand many people are searching for a cheap dumpster rental Rogers AR can depend on, which is why we prioritize offering economical and reliable waste disposal solutions.
Q.
How far will you go to deliver?
A.
Although there is currently no distance restriction on a dumpster rental near Rogers AR delivery, there is a fee after the first 28 miles. See our pricing guide for more details or get in touch with our office.
Q.
Can the dumpster damage my lawn or driveway?
A.
The weight of a loaded dumpster may exceed 10,000 lbs. These dumpsters have two steel wheels that the dumpster rides on for loading and unloading. We work diligently to ensure our small dumpster rental Rogers AR homeowners use or our large 30-yard bins are driveway-friendly and conveniently placed. Our drivers have years of experience and are pros at delivering heavy-duty bins.